This first is an Anniversary card for my Brother-In-Law and his wife for their one year anniversary. Carts were Simply Charmed and Plantin Schoolbook.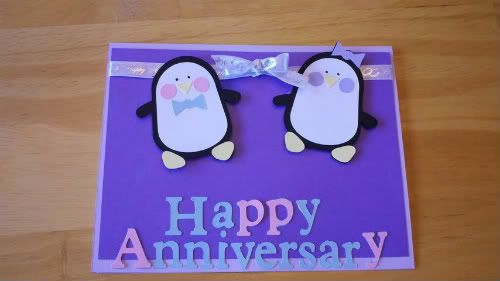 This next card is a sort of Thank You card for a very good friend of mine who has been very supportive to me and some choices I have recently made in my life. Cart was Create A Critter.
And this last is a scrapbook page for my daughter, this was my first scrapbook page I had tried and the paper was on the small side. I'm not in love with the layout or how it turned out in general, it's hard to read what it says which is "Princess". Carts were Paper Doll Dress Up and Rock Princess.